HOW TO HAVE TOP JKD EXPERTS GIVE YOU THE INSIDER SELF-DEFENSE TIPS LIKE THEY ARE YOUR OWN PERSONAL INSTRUCTORS... FOR FREE!
From: Sifu Matt Numrich, M.A.
Date: August 14th, 2020
Dear Self-Defense and Jeet Kune Do Enthusiast,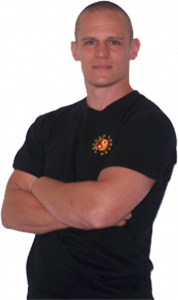 Hello! My name is Matt Numrich, and I've had the pleasure of teaching Bruce Lee's art of Jeet Kune Do for over 15 years. This is all I do from sun up till sun down (well, before the sun gets up, and way after it goes down actually). I want to share with you the same resources I give my students from the two stand alone JKD schools I own, and the other dozen satellite locations I run. All you have to do is ask me one question.
You see, I set out in search of the best JKD Instructors around to give me their feedback on tons of topics and questions relating to Bruce Lee's art of Jeet Kune Do. Given the "down to earth" nature of these instructors, they were more than willing to make themselves available to answer any question I threw at them.
But There's a Problem...
I was overwhelmed by the access they gave me to their articles, cdresources and opportunities for personal interviews!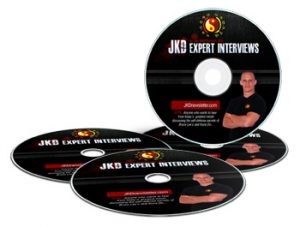 Plus, I don't want to assume that I or my students have all of the questions that REALLY need to be answered relating to JKD and other self-defense topics. That is why I desperately need your help. To make sure I've included everything, I need to ask you a favor... would you please tell me...
What Is Your Most Burning Self-Defense Question About Bruce Lee's Jeet Kune Do?
Please ask me your most burning self-defense question about Jeet Kune Do below... If you help me out, and ask whatever question is on your mind which I can ask these experts, I'll give you a free "no strings attached" issue of my JKD Newsletter ($30 value).
That's right! You'll get the current issue where I personally interview THREE JKD Instructors. They will provide you with the best tips, secrets and lessons which you can apply to your training! You'll get the insider information, just for helping me come up with the best questions to ask future interviewees.
Simply ask a question below and I'll give you free access to the current JKD Newsletter so you can check out this month's 3 Jeet Kune Do Instructors. You'll have access to their:
One-on-one mp3/audio interviews I did with them (and hear the questions other visitors to this site asked)
Transcripts of the interviews just in case you missed some of those "golden nuggets"
Information packed articles covering topics which will separate you from the pack
My commentaries which explain some of the background tips and tricks we talked about before and after the interviews (which were not recorded)
Plus selected internet videos so you can see what they are talking about, training, and teaching! And so much more!
If you take action NOW, I'll even throw in one of the instructor's "Exclusive JKD Newsletter Videos"! I've taken the time and money to fly out to these great instructors, and have them teach self-defense video lessons just for my guests like you! You won't ever see these on YouTube or any other place on the net! These martial arts training videos are just for my group! This is a limited bonus, which expires (time/date code of 11:59pm that night). Because these videos are so unique, I might have to take them down even earlier, as we're busy revamping our website this week!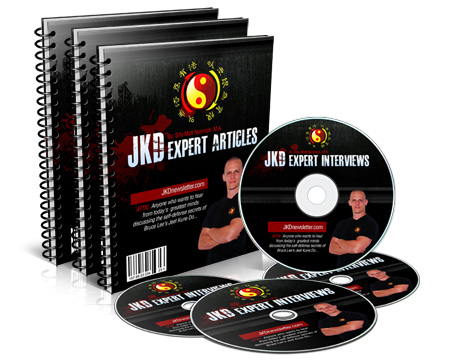 You'll be amazed on the info these experts give on the most cutting edge techniques, most intense drills and so much more! Just write in your question for future guests below, and you'll have access to the mp3 audio interviews, transcripts, articles, commentaries and internet videos in this issue! All for free, with no need to purchase anything! Ever! Remember, take action now, and I'll also give you a set of our Exclusive JKD Videos for free as well!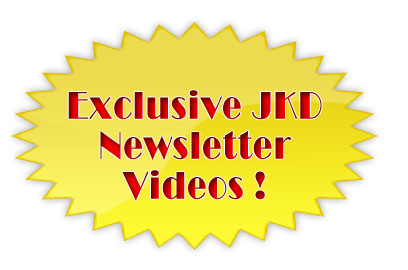 NOTE: We will never share, rent, or sell your name or email to anyone else. Your privacy is safe with us.
All submissions become property of Elite Defense Systems / the EDS companies, Inc., with the exception of the articles, resources and information provided by the Expert Guests.